Dormant Volcano

Standing in what was once an active volcano…
According to geologists, this area was once home to a great deal of volcanic activity.
The outer ridge of this dormant volcano forms the ring of mountains surrounding this Valley. This volcano last erupted during the Pliocene Era, more than 3 million years ago. It is responsible for depositing large amounts of ash and lava across much of Napa and Sonoma Counties.
During the last eruption, a nearby grove of redwood trees was flattened by the violent explosion, forcing the downed trees to lie in the same direction. Covered in volcanic ash, the trees slowly turned to stone and created the Petrified Forest, a now famous California historical landmark. This incredible eruption also formed steam vents in the basin, one of which we know today as the world famous Old Faithful Geyser of California
This is not a typical cone-shaped volcano. This volcano is called a shield volcano as it was built almost entirely of fluid lava flows. Lava travels at such a fast rate of speed out of this type of volcano that it results in a steady accumulation of broad sheets of lava. These layers solidify and form what appears to be a warrior's shield lying on the ground (hence its name).
The map indicates shaded areas where lava and ash covered Northern California regions after eruptions of Mount Saint Helena and Sonoma Mountain more than 3 million years ago.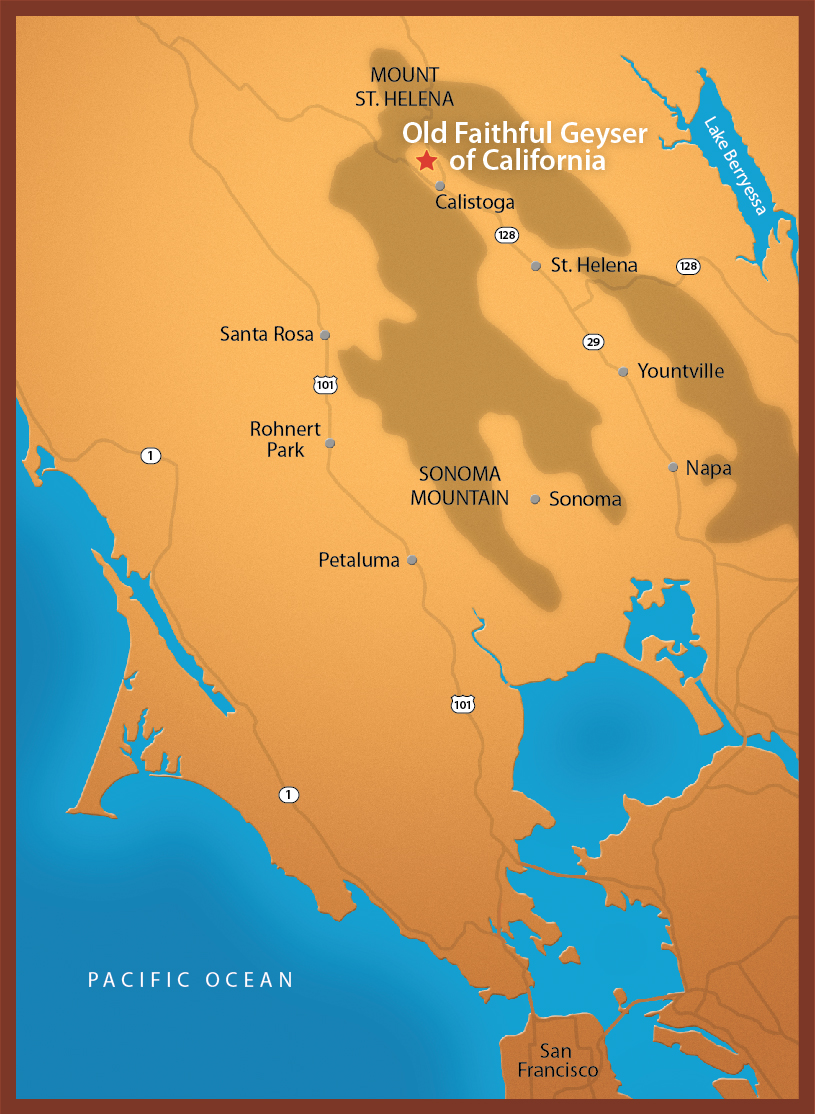 PHONE:
(707) 942-6463
EMAIL:
ADDRESS:
1299 Tubbs Lane, Calistoga, CA 94515