Old Faithful Geyser
In the early days of the National Geographic Society, Old Faithful Geyser of California was declared one of only three "faithful" geysers in the world because of its regular eruptions. This geyser has also proven itself to be a good predictor of earthquakes. When the geyser's regular eruptions are delayed or diminished, an earthquake is likely within the next couple of weeks in the 500 miles surrounding the geyser.
Old Faithful Geyser of California soon became one of the most visited places in the American West. The rainbows that form in the predictable sprays of mist are a wonderful feature in this serene setting at the top of Napa Valley. To this day, Old Faithful Geyser of California remains as one of the most photographed places in the State of California.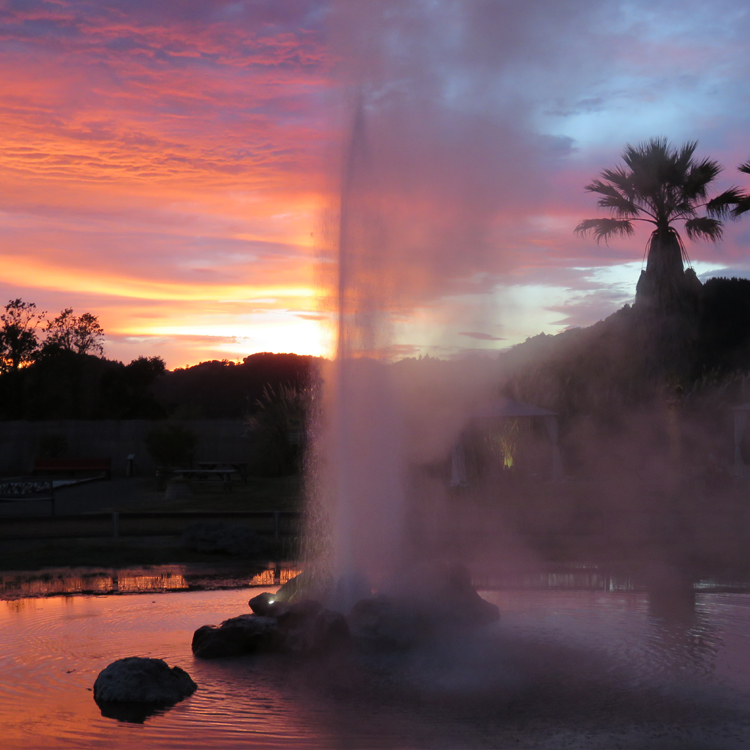 PHONE:
(707) 942-6463
EMAIL:
ADDRESS:
1299 Tubbs Lane, Calistoga, CA 94515
Open 7-Days a Week
Mar 1st – Aug 30th
9:00 am – 7:00 pm

Sep 1st – Feb 28th
9:00 am – 5:00 pm

Open until 6:00 pm on Saturdays.